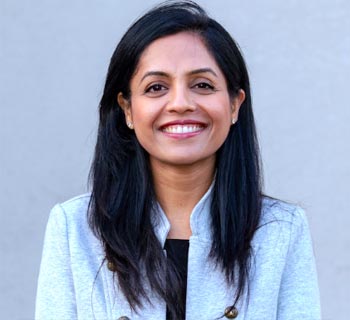 Dr. Aggarwal has lived in the San Francisco Bay area since 2012. She earned her DDS with honors in 2012 from the New York University (NYU) College of Dentistry. She was also an elected member of the Omicron Kappa Upsilon (OKU), Omega Chapter at NYU, which represents the highest standards of dentistry, and is awarded to the top 10% of the class. She completed her General Practice Residency (GPR) form the esteemed Bronx-Lebanon Hospital Center in Bronx, NY. Prior to her DDS, Dr. Aggarwal also received a BDS degree in 2005 (a program equivalent to DDS), from the Rajiv Gandhi University of Health Sciences in India.
Dr. Aggarwal has been practicing general/family dentistry including restorative and cosmetic procedures since 2005. She has also gone through an extensive course in implant dentistry from the American Academy of Implant Dentistry (AAID), and an Invisalign training.
Dr. Aggarwal is a member of the American Dental Association (ADA), the California Dental Association (CDA), and the Santa Clara County Dental Society (SCCDS).
Outside her professional career, Dr. Aggarwal is a devoted mom to an super energetic boy, loves to travel and explore new places.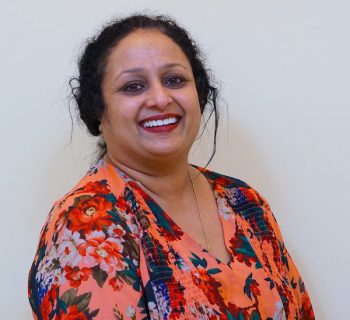 Since 1999, Dr. Sahana Prasad has devoted herself to the practice of Family and Cosmetic Dentistry. She is one of the leading Cosmetic Dentists in the Bay Area, and has performed various cases of Full Mouth Restorations by incorporating disciplines under Prosthodontics, Orthodontics, Restorative Dentistry, Periodontics and Surgery.
As General Practitioner, her experience working with well known Cosmetic Dentists has inspired Dr. Prasad to pursue Functional Cosmetic Dentistry. She has taken courses across the United States learning new innovations in Orthodontics, Implant Dentistry and Cosmetic Dentistry. It was at PACLive (the premiere hands-on live patient continuing program) that she was able to hone and master some of her skills.
Dr. Prasad lives with her family in Saratoga, CA and is an active member of the California Dental Association, American Dental Association, Implant Study Groups and The Saratoga Chamber of Commerce.
Away from her professional career, Dr. Prasad is a devoted mother who volunteers regularly at her daughters' school and loves to read, travel, bike and go camping.